U.S. Postal Carriers 'Stamp Out Hunger' Food Drive May 12th from 1 pm to 5 pm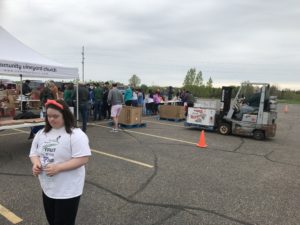 Come join us on May 12th for the annual U.S. Postal Carriers 'Stamp Out Hunger' Food Drive.  Each year the postal carriers deliver their collected non-perishable food donations from the families in Burnsville and Savage to our facility at South Metro Vineyard Church. We usually collect around 30,000lbs of food from our neighbors!
We need teams of volunteers to help in 2-hour shifts from 1 pm to 3 pm and then from 3 pm to 5 pm. Volunteers will:
Unload food donations collected by the carriers into 'totes' of palleted storage bins for later sorting. Postal carriers will start arriving at 1pm, come a little early.
Some volunteers will move the totes by pallet jacks to the forklift area for transfer to the donated storage trailers (Thank you CitiCargo & Storage!) and our warehouse.
If you have any questions, please contact Kim our Volunteer Coordinator at [email protected] or 952-595-5980 extension 107.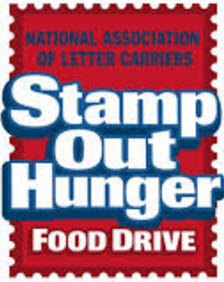 Vineyard Community Serives
13798 Parkwood Drive
Burnsville, MN 55337