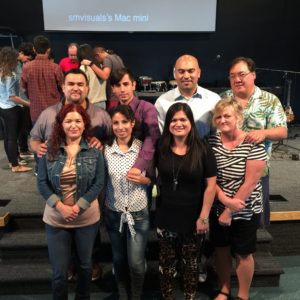 ESL Classes Starting Soon
Our Neighbors at La Vina and the Fruit of the Vine are welcome to join our upcoming ESL classes as we learn to speak English as a second language and vice versa, learn to speak Spanish.
Are you interested in serving the homeless community in Saint Paul, join our volunteer team by contacting our Program Coordinator by clicking the button below.
Next Steps...
Here at Vineyard Community Services we have some easy steps on how you can get connected. The cool part about our organization is that everyone gets to play! There are numerous opportunities to connect and make new friends. You can volunteer during the week, or attend upcoming events, fundraisers and so much more.