Volunteering at Vineyard Community Services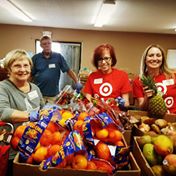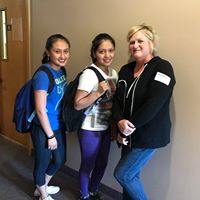 People come to volunteer at VCS for many reasons, we have regular volunteers who are giving back to the community, others feel compelled to serve, some on community service, others walking out their faith and many for the fellowship and fun of serving. They come from various ethnicities and cultures and from all generations, young and old. This diversity makes volunteering so cool. Last night we had the whole world come to us, not only in our Neighbors we served, but also in the volunteers that served.
I'm reminded of Matthew 5:16 …let your light shine before others, so that they may see your good works and give glory to your Father who is in heaven. Everything we do and give is from God, for His people as an expression of His love. Despite living in this fallen world, we have the Hope of Glory found in Jesus.
As Kingdom of God people, doing good works, helping others, giving, loving, and serving in Jesus' name—these are our way of life. They are not optional activities, but the very reason God has given us life in Christ.
In a changing world, God has called and empowered us to pursue a life that reaches out to others and honors Him.[ninja_form id=1]