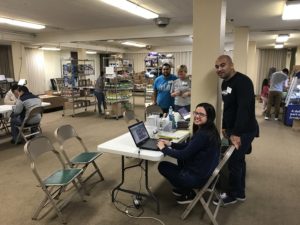 La Vina de Saint Paul is opened the Fruit of the Vine Food Shelf on Saturday November 25th. The doors are opened at 9am and the service starts at 9:30am and ends at 11:30am. Pastor Ulises Bello said "We are happy to serve the communities of Saint Paul, we invite the needy to stop by to be served. This is just who we are as a church! Bendiciones!"
Volunteers can join the launch team at the food shelf by coming 30 minutes before opening (8:30am to 9am). We will provide orientation and training and get you started!
The Fruit of the Vine Saint Paul operates as a 'client choice' style where our Neighbors (you) shop for their groceries with a grocery cart.