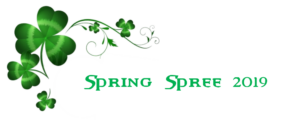 You will not want to miss the upcoming Spring Spree fund raising event to benefit the Fruit of the Vine Food Shelf. With locations in both Burnsville and Saint Paul, the food shelf is making a huge impact against food insecurity!
This is a critical time of the year to raise support! Not only is it a slow period, but in March we have a matching arrangement through the Minnesota FoodShare march Campaign. All food and fund donations are MATCHED!
As of February, the event has three primary sponsors:
Bremer Bank
CFS Flooring and Interiors
La Vina de Burnsville
Our event Chef is once again David Aguilera and his culinary team. He is preparing a "Latino Explosion of Flavors" featuring Beef Barbacoa and Pork Carnitas accompanied by Rice and Beans with Corn Tortillas, Sweet Plantains and sides of salsas to your taste… Wow!
The event is planned to start at 5:30pm on Saturday March 16th at the South Metro Vineyard Church facility. The silent auction will be located in the lobby with dinner and entertainment in the auditorium.
The Silent Auction and Raffle have a number of wonderful goods to raise even further donations. Some of these include tickets to the MOA Comedy Club, Golfing certificates, tickets to Viking pre-season games and more.
We are still looking for auction donations, give us a call at 952-595-5980 ext 111 to receive your products and receive our Tax Receipt form.
Advance tickets can be purchased in advance by clicking here tickets are $25 each or, $175 for a table of eight.
Please call us at 952-595-5980 ext 111 to setup your sponsorship or arrange for an auction donation.