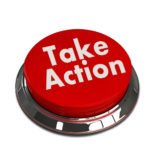 Now you can share your heart and show your support with an ongoing contribution using the
"The Sustainers Club"
This convenient and secure way to give will help us provide consistent support and decreased costs enabling us to apply your generosity directly where it is needed most, fighting hunger in our own backyard.
The Sustainer's Club is designed to fit your giving budget allowing you to spread your gift over 12 months or more and realize the full amount in year-end tax benefits.
No matter the amount you wish to share, your generosity will earn you the gratitude of thousands of neighbors in need. Each month, for the cost of a pair of movie tickets, you could make a significant and meaningful difference in the life of a family struggling to put food on the table.
Here's how it works:
Just visit our Donation page, and fill out the membership form. It's really that simple.
You determine the amount of your monthly donation and you can alter or discontinue at any time.
Your account is automatically charged on or around the same date each month and you'll receive a receipt and an email confirmation.
Each January, you'll receive an annual giving statement for your tax purposes.
You'll also receive our quarterly newsletter with updates and information important to the communities we serve.
Certainly one-time gifts and other giving plans can be accommodated and are greatly appreciated. Your generosity brings hope to the hungry and changes the lives of the neighbors we serve.