Starting this weekend, October 24th, we are implementing a new process for the Fruit of the Vine Food Shelf in Saint Paul:
We are moving our operations indoors. Please park in one of the middle two aisles in the parking lot (circled in yellow). Follow the signs to the correct entrance (marked with a yellow "X") and continue following our signage and volunteers' instructions for a safe experience.
We will continue offering curbside pickup for our mobility challenged neighbors that are considered vulnerable. If you fall in that category, please park in a handicapped parking spot, and a volunteer will come outside to give you instructions.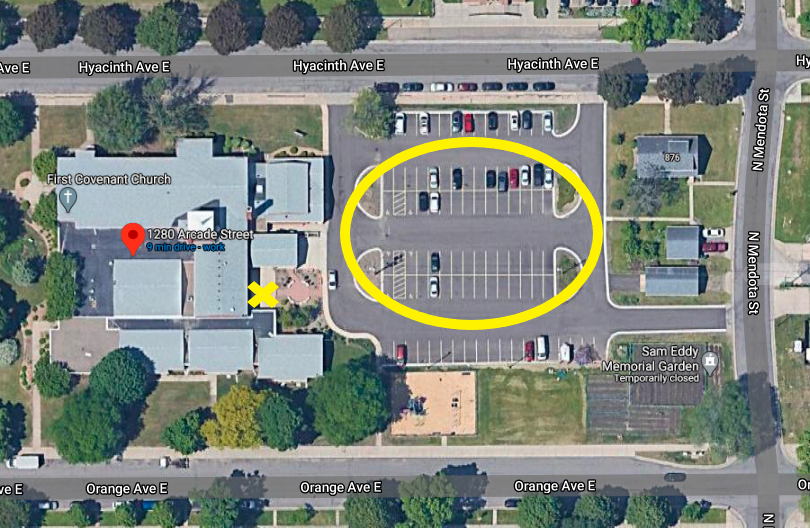 To help create a safe environment, please follow these general rules: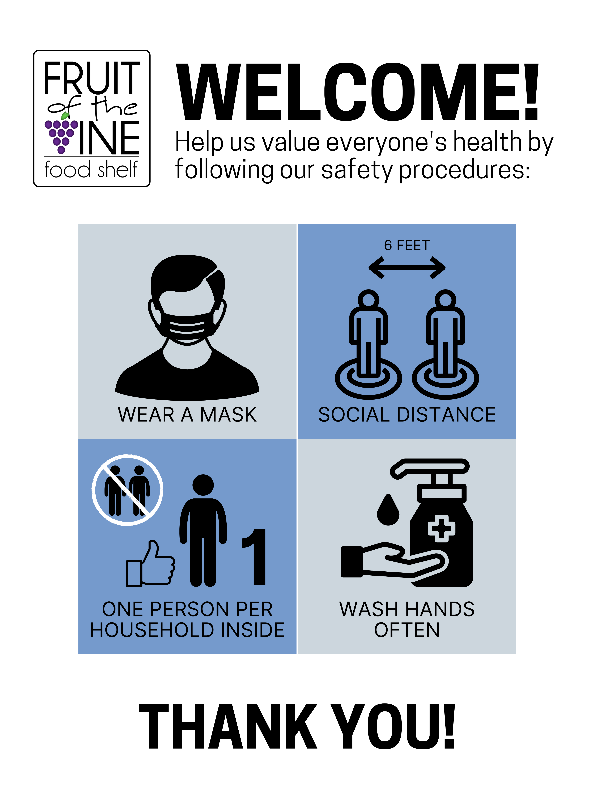 Only one person from each household is allowed to come indoors.
Wear a mask at all times.
Listen to our host volunteers.
Practice social distancing.
Thank you for working with us as we focus on implementing this plan over the next few weeks. We consider it a privilege to serve you!
Blessings, The Fruit of the Vine and La Vina Iglesia