Chef Aguilera announces the Spring Spree dinner plan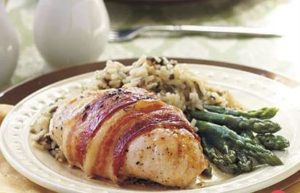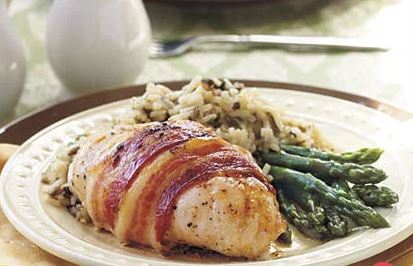 You bacon lovers are going to overload on the herb flavored cream cheese bacon-wrapped chicken breasts dinner entre Chef David Aguilera has in mind!  He plans to accompany it with Garlic Mashed Potatoes and a bed of Asparagus with Red Peppers. Of course dessert follows.
Get your tickets early to ensure a table at the Spring Spree!